| | | |
| --- | --- | --- |
| | 2011 Lotus Exige S260 Final Edition | |
Exige page 1 Exige page 2 Exige page 3 Exige page 4 Exige page 5 Exige page 6
Exige page 7 Exige page 8 Exige page 9 Exige page 10 Exige page 11 Exige page 12
Exige page 13 Exige page 14 Exige page 15 Exige page 16 Exige page 17 Exige page 18
Exige page 19 Exige page 20 Exige page 21 Exige page 22 Exige page 23 Exige page 24
Exige page 25 Exige page 26 Exige page 27 Exige page 28 Exige page 29 Exige page 30
VIN : SCCLHHAC7BHA12388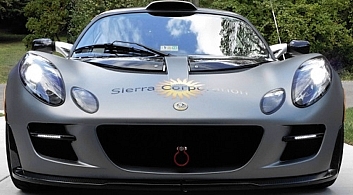 Page 12
October 30, 2013
I signed up again

with TT4C to attend the November 9th and 10th event at NJMP , Thunderbolt. This probably will be the final track days for the season unless I can make it down south.....


PDF
Thunderbolt Raceway - 2.25 miles, 14 challenging turns
November 5, 2013
I returned from VIR last night. It was a great event by Hooked on Driving - great group of drivers. The day started cold with frost on the track but towards mid-day the track warmed up and tires were sticking. I was able to improve my time by a bit. Next will be back to NJMP this weekend.
November 11, 2013
I returned from NJMP last night. This was a two day event by Track Time 4 Cars. It looks like this is the end of the season. I was able to improve my time even with the chicane and the cold weather. The second day was not as good although a bit warmer, it became very windy.
November 14, 2013
I received a package from Charles in HK. The engine cover!. I added the letterings from http://www.eliseusa.com/trim.htm It looks sharp...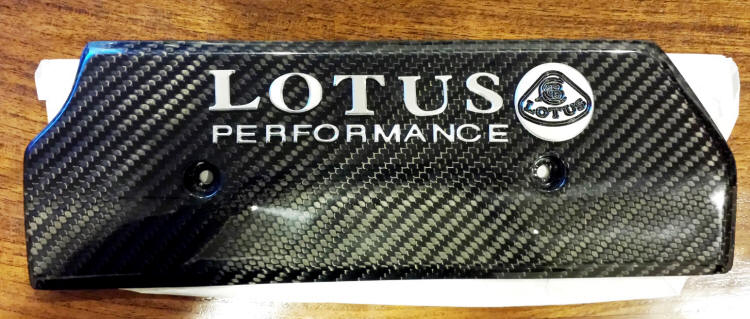 November 19, 2013
I did it again. I am not able to stop this madness. I signed up with Hooked on Driving for their last event of the year - Turkey Trot at Roebling Road Raceway on November 22, 2013.
November 25, 2013
I returned from Roebling Road Raceway last night. It was a bit wet and slippery in the morning and in the afternoon but it was fun. I was able to meet bunch of nice and interesting drivers. Talk about southern hospitality. Great event by Hooked on Driving.

We had a Tesla sedan on the track. After about 20 min on the track it had to come in and plug-in.
December 19, 2013
This is not good. There are no events close-by...Need to move south soon....
December 21, 2013
I changed oil and filter at 7961 mile. Checked tires and brakes and rest. All OK.
December 24, 2013
Yesterday, I took my car for state emission and inspection to a local gas station. The attendant comes out looks at the car and says, is this a Lamborghini? I said no. Immediately he asks; is it like a Lamborghini? I said no it is a Lotus. He looked again and said, must be Italian? I said no it is British. He replied; hum I didn't know the British make these kinds of car. I was there for almost 30 min and he was all smiles.