| | | |
| --- | --- | --- |
| | 2011 Lotus Exige S260 Final Edition | |
Exige page 1 Exige page 2 Exige page 3 Exige page 4 Exige page 5 Exige page 6
Exige page 7 Exige page 8 Exige page 9 Exige page 10 Exige page 11 Exige page 12
Exige page 13 Exige page 14 Exige page 15 Exige page 16 Exige page 17 Exige page 18
Exige page 19 Exige page 20 Exige page 21 Exige page 22 Exige page 23 Exige page 24
Exige page 25 Exige page 26 Exige page 27 Exige page 28 Exige page 29 Exige page 30
VIN : SCCLHHAC7BHA12388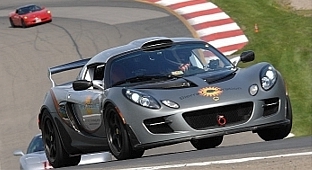 Page 17
June 23 , 2014
I was able to signup for Watkins Glen International event on July 2nd with http://www.lotusowners.com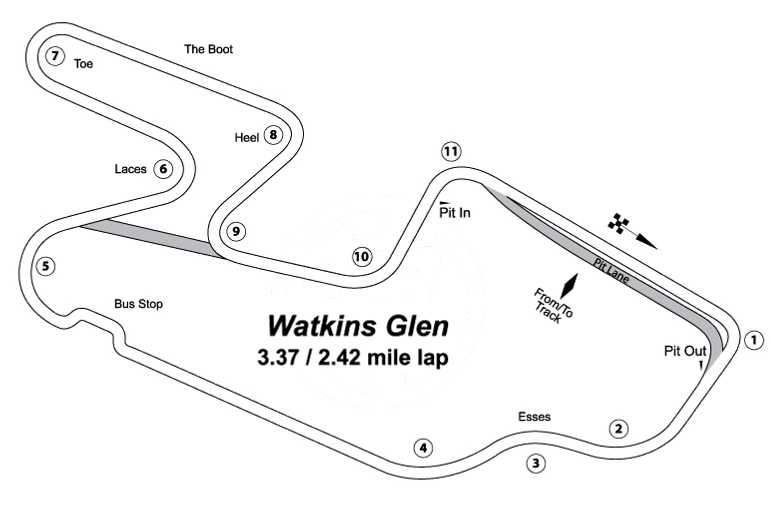 June 24 , 2014
I just came across an interesting website http://www.tracklaptimes.com. It will be very nice to compare times with similar cars and setup.
June 26 , 2014
I came back from VIR last night. It was a hot day but the track and the new surface was amazing. The grip was unbelievable. Improved my time... Next back to Watkins Glen International...
June 28 , 2014
It seems VIR's new surface loves Hoosier tires. The surface was too fresh and it finished my A6 Hoosiers. I was lucky to find a set of R6 at http://www.radialtirecompany.com - (ask for Paul or Adam) Tel: (301) 585-2740
Mounted/balanced the new set today at 9526 miles.
Hoosier R6 Front: P205/45ZR16 Rear: P245/40ZR17
July 3 , 2014
I came back from WGI last night. It was a great event. The R6 performed well and I think I should be able to get more ware out of these than the A6. It takes a bit longer to get them hot...
July 11 , 2014
I changed the oil and filter at 9758 miles today.