| | | |
| --- | --- | --- |
| | 2011 Lotus Exige S260 Final Edition | |
Exige page 1 Exige page 2 Exige page 3 Exige page 4 Exige page 5 Exige page 6
Exige page 7 Exige page 8 Exige page 9 Exige page 10 Exige page 11 Exige page 12
Exige page 13 Exige page 14 Exige page 15 Exige page 16 Exige page 17 Exige page 18
Exige page 19 Exige page 20 Exige page 21 Exige page 22 Exige page 23 Exige page 24
Exige page 25 Exige page 26 Exige page 27 Exige page 28 Exige page 29 Exige page 30
VIN : SCCLHHAC7BHA12388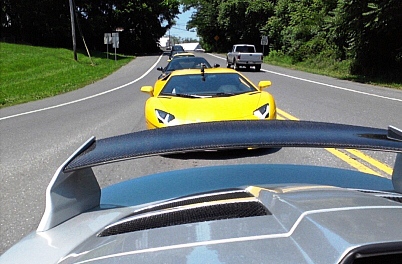 Page 3
June 10, 2012

2012 EuroSport Tour DC .
What a great day! My son and I left the house at 6:30am and arrived at the event at about 7:45am with a full tank of gas. The place was filled to the brim with more than 200 exotic cars of all makes and models. The event was like eye candy!



We had breakfast, and then Valentino Balboni talked about how he got the opportunity to be the test driver for Lamborghini. After, he shared several other funny and exciting stories. Shortly after, we began our tour towards Seneca State Park. They started the event in heats, by letting about 30 cars out each time in a group.
We were part of the second group of cars that left the area for the tour towards the meeting area in Maryland. At the beginning, we had an old Porsche 911 in front of us. It was a very nice car, but it was being driven quite gingerly and I was wondering if I should take over. Since this was our first gathering we decided to just let him be the leader, but after awhile things were getting real slow and they guys behind us were getting anxious. There was an opening next to me and one of the guys with a Ferrari F430 Scuderia decided to move forward and I followed. It was a hell of a drive and he was very good. Even the Lamborghini Aventador behind us was not able to catch-up.

After the ride we met with Valentino Balboni. He was a very humble person and at lunch time my son and I sat with him for more than 30 min. It was as if we had a private lunch with him. He told my son that he likes Lotus Exige because it is pure.
June 17, 2012
It was early morning and I was driving back home. There was a van in front of me and he was not sure where he was going. I was heading towards 193 east and at the intersection the van hesitated to go and I got stock at the red light. With the roof off the car, I looked up and noticed that the traffic light was behind me and I was not able to see the light. Obviously I had no rear view mirror visibility with the Exige so I looked at the driver side mirror. There was a red Mini behind me adorned with the union jack flag--inside seemed to be a husband and wife (the driver). Both of them were in a difficult position too, trying to look and see if the light was turning green. I was trying to figure out a way to time the green light as the cars were moving in the intersection. At the same time I was looking behind me to see if they could see anything. Eventually they noticed that I was not able to see anything and we made eye contact in the side mirror. The husband noticed the green light and gave me two thumbs up and I pressed the gas and released the clutch. It was such a funny situation. I am thinking it was a courtesy from one British car owner to another. I wonder what a 4X4 would do behind me. They always want to run you over…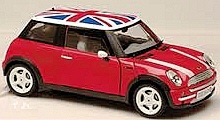 June 21, 2012
It seems that we will have enough people for a "group buy" to order front splitters made in Carbon Fiber. Lotus Talk - Group Buy: Exige CF 2010+ Front Lip.
I will try to find some free time this weekend to remove the parts so I can ship them to Charles in Hong Kong.
June 23, 2012
I took the splitter off. I tried to take off the L/R Vanes, but I was not able to reach the inner bolts. The bolts near the wheel liner were easy, but not the inner bolts. These must have been originally installed when the clamshell was off the car. All packed and ready to be shipped on Monday.
Here are a few more close-up pictures of bolt locations for the Vanes.
June 27, 2012
I took my car to Jamie Gershowitz at http://www.eurobethesdalotus.com to replace the gas cap. It pops open by itself and then the car becomes sluggish. Also, I am taking the shower-cap so they can replace it - not that I will use it on this car again. The shower-cap/cover will not work with Exige. Lotus UK does not realize that the aerofoil is not compatible with these covers and they can actually damage the paint on the stands. This is something they have to fix as well.
June 28, 2012
I called Sector 111 and talked with Matt. I ordered ASM Harnesses with hardware, Fire Extinguisher & Bracket, and a new cover as the OEM one damaged the wing. Now I have to find a helmet and I will be all set for the track.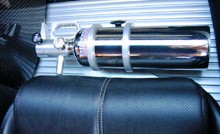 June 29, 2012
Shipment to Hong Kong arrived. My car is in HK.

Well part of it....
July 9, 2012
I called Sector 111 and talked with Matt again. I ordered the Larini Clubsport with Oval Tip Muffler.

July 14, 2012
I will be going to NY to purchase some nice seats for the car.... Boy this stuff is piling up and I need to start installing soon.


On the way back home!
July 18, 2012
I called Sector 111 and talked with Matt again. The muffler arrived and he is also shipping gPAN3 - Baffled Oil Pan. All the parts should arrive next week except the CF parts from Charles - Lotus Talk - Group Buy: Exige CF 2010+ Front Lip. Now I have to setup some free time to start installing. Next will be track time...

July 28 and 29, 2012
I started to work on the car. Removed old door panels and installed new ones. Removed old passenger and driver's seat and removed the brackets. Installed the harnesses and changed the hardware on the seats. The bracket that supports the fire extinguisher was installed. Car seat brackets were installed on the new seats and then installed in the car. I readjusted the harnesses and mounted the fire extinguisher. Here are some pictures of before and after:

Click here for Before and After Page


August 2 and 3, 2012
Changed the OEM muffler to Larini Clubsport with Oval Tip Muffler from Sector 111. It sound great. It was a bit of work to take out the OEM by myself and wow - the new one is so light.

Here is a link to before and after video and some comments